LRSJ Student-led Projects
Student-run projects are a central feature of the Law Reform and Social Justice program, providing a practical outlet for law students to use their research and advocacy skills on topical social justice issues, and creating opportunities for innovative, impactful engagement with the important social justice issues of the day.
Projects have ranged from focusing on juvenile justice, family-based violence, climate justice, refugee rights and workplace discrimination to prison literacy programs, community legal education, corporate accountability, and the operation of the ACT Human Rights Act. 
New initiatives launched in 2019 and 2020 have including projects on truth-telling in the Territory as part of the process of Indigenous reconciliation, internships at the Micronesian Legal Services Commission, Green Law's review of the EPBC Act and their drafting of a Protestors' Kit, and the COVID-19 and the Rule of Law project. The Research Hub also remains very active, drafting and submitting law reform submissions to over a dozen inquiries.
New projects in 2021 include ones on Rural, Regional and Remote Australia, collaborating with the Centre for Social Justice in India, and a revived Social Media project. 
If this is your first time to the page, please familiarise yourself with the work of the various projects – and consider contacting us to become part of the LRSJ community, either through joining one of the existing projects or proposing a new one.
It is never too early in your law studies to get involved in an LRSJ Project!
Highlights from LRSJ Projects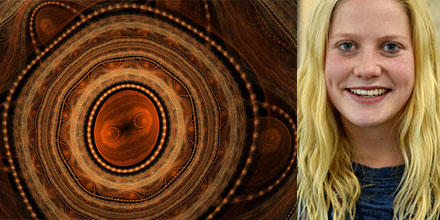 Law alumna Tess Kelly (Bachelor of Laws Hons '16) had an unforgettable practical experience during an Aurora Internship with a community legal service in the Northern Territory. "In 2015 I was an Aurora intern at the Top End Women's Legal Service in Darwin," she recalls.
Why did you decide to study law? I chose to study law because I had an interest in policy, justice, and understanding why society functions the way it does. It also complemented my International Relations degree nicely and had areas of overlap, namely international law subjects, I was interested in.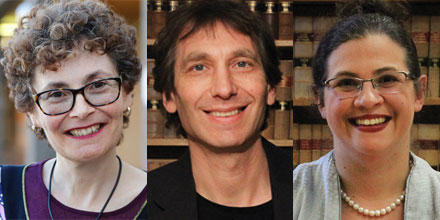 Three scholars from the ANU Law School have told a Parliamentary committee that the Australian government should abandon a bill that would remove citizenship from dual nationals convicted of terrorism offences. This was the first among five recommendations Professor Kim Rubenstein, Associate Professor Matthew Zagor and Dr Dominique Dalla-Pozza made in their submission to the Parliamentary Joint Committee on Intelligence and Security.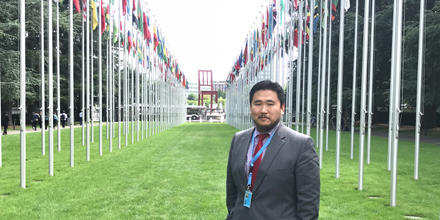 Batzorig Enkhbold is the youngest Deputy Permanent Representative at the Permanent Mission of Mongolia to the United Nations Office and other International Organizations in Geneva and is responsible for coordinating his country's engagement in the UN Human Rights Council. He secured this position after completing a Master of Laws (LLM) in 2015, which he believes, was the deciding factor for his successful run in the selection process.